Bridfa GWRTHAFARN Stud
…….where Quality comes before Quantity
Our stud of welsh Cobs Sec D was founded 50 years ago and is set amidst the heart of Cardiganshire Cob-land. All our stock descend from old proven bloodlines, and are bred for type, temperament and movement, with the ability and confirmation to excel in any sphere. Most of our mares are closely related to the renowned Cippyn Red Flyer who was the resident stallion at Gwrthafarn throughout his lifetime.

Elgan & Bethan sincerely hope that you will enjoy looking round our website, and that you will share in our endless pleasure of breeding these wonderful animals.
If ever you are planning a visit to West Wales, you are very welcome to call in, but please phone first to avoid disappointment.
CROESO CYNNES I BAWB!
Contact - Elgan & Bethan Jones
Cefngwrthafarn Uchaf, Pennant, Llanon, Aberystwyth, Wales, SY23 5PD
Tel: (+44) 01974 272 270 / 07980 516096
Email: gwrthafarncobs@gmail.com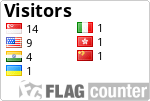 Original design by David Williams